Avaya IP Office™ Business Phone System
The Avaya IP Office™ Platform is a cost-effective business phone system that supports a mobile, distributed workforce with voice and video on virtually any device. IP Office is an modular communications solution that scales up to 3000 extensions and 150 sites in a multi-site network with resiliency.
Phone System Capabilities at a Glance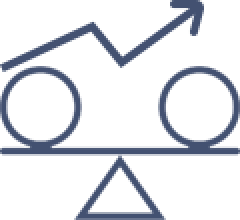 Scalability (5 to 3,000 Users)
Avaya IP Office grows with you as your business accelerates. Support up to 3,000 users at up to 150 networked sites.
All-in-one Communications and Collaboration
The Avaya Equinox experience provides a single app for voice, video, messaging, conferencing and calendar and keeps employees productive on any device, from any location.
Cost saving applications
Built-in audio and video conferencing, Bring Your Own Device (BYOD), and voice and instant messaging streamline support and reduce monthly costs.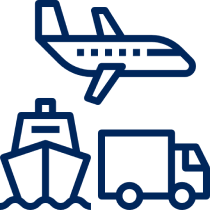 Complete mobility solutions
Whether your employees are on the road, working remotely, or just at a different location, IP Office's intuitive tools and apps keeps them engaged, productive and reachable.
Out-of-the-box applications integration
Embed communications in the applications you already have: Salesforce, Google, Microsoft Office 365 and Skype for Business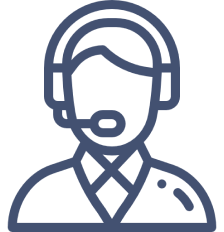 Distinctive Customer Contact
IP Office offers integrated voice, web chat, email, FAX and reporting capabilities that allow even the smallest contact center to support sophisticated and satisfying customer interactions.
With Avaya IP Office, your small to midsized business has affordable, flexible and powerful choices for business communications. Select the features that are right for you today and add new capabilities as your business grows and faces new challenges. Regardless of the IP Office Edition you choose, you'll be backed by Avaya and its 100+ year technology heritage of delivering communications solutions that matter to small and midsized businesses.
Turn-Key (Appliance) Editions

IP Office Basic Edition
Ideal for small and growing businesses, Basic Edition provides basic voice telephony and messaging, including voice mail, message to email conversion, call forwarding, audio conferencing, automated attendant and growth to 100 users.

IP Office Essential Edition
Builds on the Basic Edition by adding IP telephony and mobility features, including one-number access and dial by name / extension. Scales to over 350 users.

IP Office Preferred Edition
All the features of Basic and Essential Editions with integrated unified communications, including IM and presence, web collaboration, mobile access, video, and call recording. Integration with business applications along with a multi-channel contact center is also provided.
Software-Based Server Editions
IP Office Server Edition
Supporting up to 2,000 users and 32 locations in a single network, IP Office Server editions adds advanced features like Active Directory integration and centralized web-based administration.
IP Office Select
With support for the largest IP Office customers with up to 3,000 users and 150 networked locations, IP Office Select offers resiliency through a duplex server option and over 500 ports for audio and video conferencing.