Voice installation services
If you are planning to move, renovate or expand, CTS's experienced project management team is here to serve as your single point of contact to handle your local phone install or coordinate multiple jobs, at many locations, all across the country.
Consultation
Give CTS a call to speak with a project manager to design and plan your installation. On-site visit may be required.

Set-up
Our team will arrive at the scheduled time and perform preliminary work.

Installation
We will begin to install any cabling as needed and install required equipment.
Test
After installation, the phone system is fully tested to make sure everything is functioning properly.

training and cleanup
Finally, we will train your team on how to use the phone system, label and clean up any left over materials.
Copper, Fiber, or Coaxial Networks
Wired & Wireless Infrastructure
Horizontal & Backbone Distribution
Demarc Extensions
Data Center Build Outs
Relay Racks & Server Cabinet Installation
Cable Trays & Ladder Racks
Cable Removal
Outside Plant & Industrial Installations
Project Management & Consultation
Types of Networks Serviced:
Copper Based (Cat5e, Cat6, Cat6a, Cat7)
Fiber optic (Singlemode, Multimode, 10Gig)
Low Voltage (Coaxial, Audio, Security, Paging, CCTV)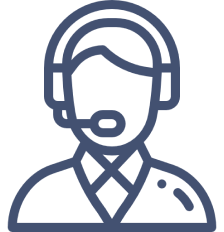 Since 1974, CTS has been providing communications solutions and phone system maintenance services to businesses in St Louis Missouri, Illinois and throughout the United Sta…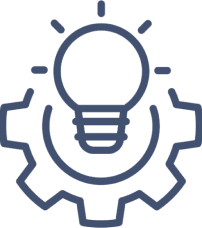 We pledge that our sales staff will listen carefully to your needs and propose a solution customized to your business. As an independent dealer of data and telecommunications equipment, CTS is able to provide the best solutio…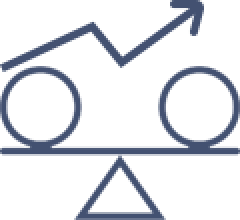 We have been serving the greater St. Louis Area and Illinois in phone system maintenance services. Our focus has been clear. That kind of constant presence is rare in the communications world.
TESTIMONIALS
SEE WHAT OUR CLIENTS SAY
Company: City of Collinsville
,
CTS was great to work with from beginning to end. They helped design a great city-wide phone system solution for us and saw it through. Ron and Geoff were great to work with and always answered my questions in a timely manner. I would recommend them to anyone.
Company: The BackStoppers
,
Darryl was just here at The BackStoppers office where we have been without phones and internet. While it was very minor repair, he was great--prompt, courteous and we are back up and running. Very happy with the service from CTS!
Company: Orthopedic Center of Illinois
,
Darren Windau is AWESOME! In just a few minutes, he gave us some much more functionality that we were unaware of. THANKS, DARREN!!!
Company: Leshers Flowers
,
We recently had the ESI-50 installed. With a small family business this phone system is a perfect fit. Love all the features. Installation and support have been great. Thanks for moving us into the 21st century!
Company: Insurance Advisors
,
As our old phone system was failing fast, we researched a few phone systems with different companies. CTS came in with a great presentation, presenting all of the options available. Not high pressure sale. After going with CTS, a tech came in and gave us hands on training with the new phones. As always happens, more questions came up next couple of days. We contacted them and they addressed right away. A couple tweaks were able to be done remotely. Love the new system.
Company: Muenks Tax Company
,
Our old phone system was quite out of date and we were no longer able to use it in the manner we had hoped. We are so happy with our new system from CTS. The installation process and troubleshooting has been a breeze and their response to our individual needs superior. It is a relief having a system we can utilize that serves our office and our clients. We look forward to a long relationship with CTS. Thanks for a job well done!
Company: Sun Valley Adult Care Center, Inc
,
Our experience with CTS has been outstanding, from the sales person to the installer. They were quite pleasant and knowledgeable. The installer took the time to train us in the use of our expanded system. P.S. Geoff is a true asset to CTS due to his outstanding customer service.
Company: Walker & Williams, P.C.
,
It was a pleasure working with CTS on our new phone system install. They really went out of their way to work around our schedule and made the transition easy for us. It didn't take long at all to get use to the new system. The Administrator software is a great feature. Great service, Great equipment!
Company: Granite City School District
,
We have been working with CTS for over a year using a new system at one of our locations and have used their support repeatedly during that time. This Summer, we expanded to our 10 other buildings and were not let down. Darren and Dan are great to work with and are very flexible. Every single office receiving new phones commented on how great training was with Darren. We've had a few glitches, but CTS has been on it and we have no plans of going anywhere else with our support needs.
Company: Trinity Lutheran Ministries
,
One day before the 2016/17 school year, our entire telephone system decided it was time to take early retirement. A call to CTS resulted in a a same day quote, and next day service. By the time that first 1/2 day of school was over, Darren and Tom had a new system installed and operational. In spite of this emergency situation, CTS took the time to make sure that we not only had the capabilities back that we had before, but could leverage several improvements available in this new Avaya system. And throughout the process, Darren's patience and thoroughness, and Tom's diligent and fast installation work, helped us know that CTS was turning this disaster into an unexpected blessing to our church and school.
Company: Berry & Silberberg LLC
,
CTS has been a pleasure to work with from beginning to end. Dan and Tom helped assist the needs of our office, work through the install and training, and consistently answered our questions promptly. We are so pleased with our new ESI system and with CTS. I would highly recommend them.
Company: Beno J. Gundlach Company
,
Another awesome experience working with CTS! We asked Darren if they could install a new time clock on our network. It was not even their product but, Tom was here the next day and had us up in running in an hour. We highly recommend CTS for phone system solutions and really, help with any network devices. Thanks Darren, Tom and all at CTS!
Company: Belleville Area Special Services Cooperative (BASSC)
,
Working with CTS for our new phone system was a very positive experience. From sales to installation to follow-up support..........everything has been top notch. They gave us various options to accomplish our goals and were extremely patient and thorough in their response to our questions and post-implementation needs. I would certainly recommend CTS for any entity similar to us with phone needs.
Company: East St. Louis Housing Authority
,
I am happy to announce that we just installed our new AVAYA Phone System. Having CTS as our vendor made the transition painless. We have been working with CTS for at least 20 years on an old Legacy system. CTS supported us on it and kept the the system going even though a few times I thought it was just going to die. They stood by us until we were ready to upgrade our phone system network. The staff is very professional, pleasant and will work to resolve the issue. I would most definitely recommend CTS to installed and support a phone network. Thank you CTS!
Company: Insurance Advisors of St Louis
,
Our current phone system failed with no warning. CTS responded promptly and we were able to work something out and they were at our office that day with a new phone system. The other companies I had checked with were not responding as fast along with wanting to sell us an elaborate system we did not need. Only CTS understood the importance of us having our phones up and running as soon as possible. We were trained that day and with some additional questions coming up during the following week, the whole team demonstrated knowledge of the product and great patience. It is great to know they are their for support and respond within minutes. Would I recommend? Definite yes