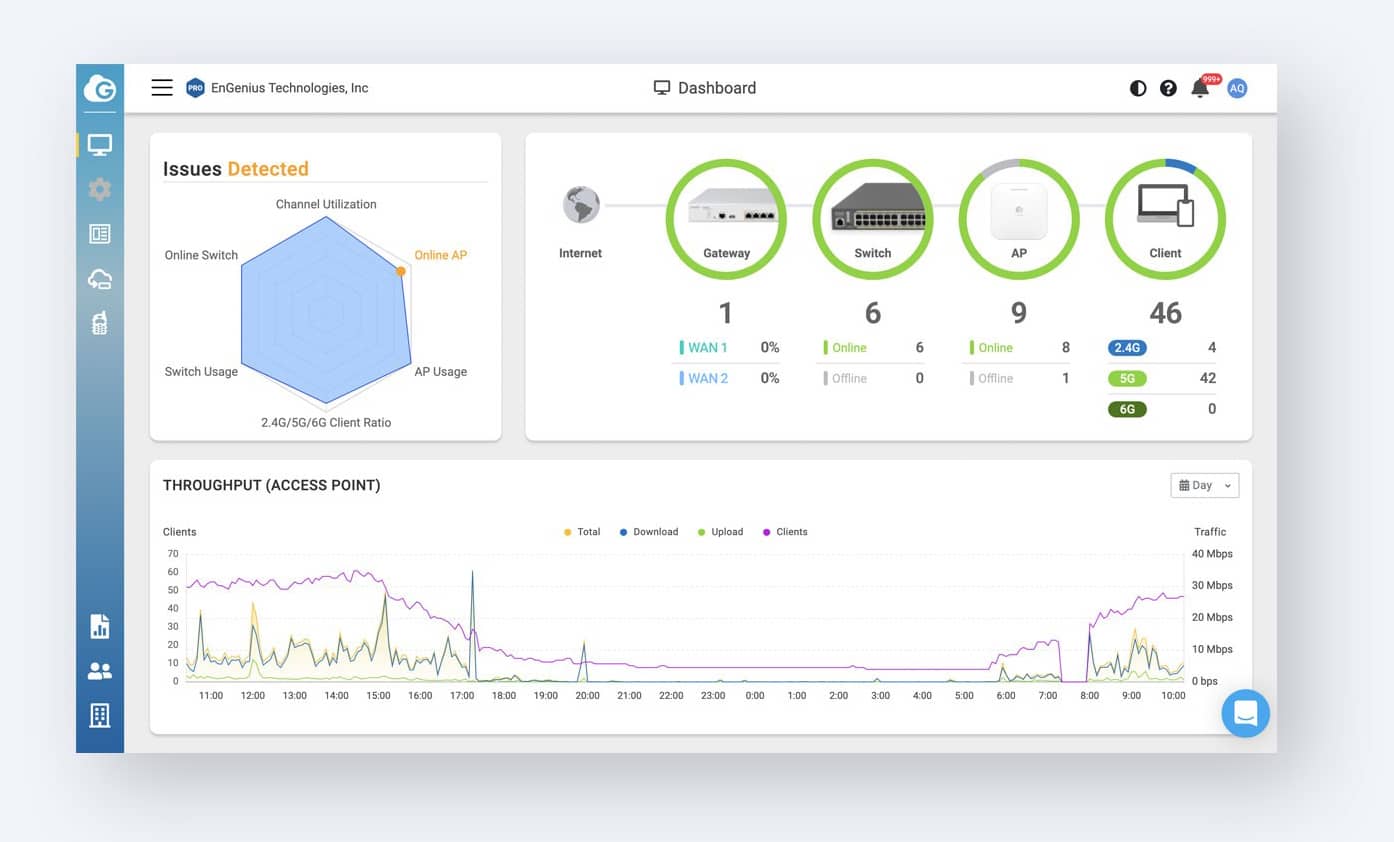 Build Your Workplace in a Snap
EnGenius Cloud offers the quickest and easiest way to build and manage hundreds of networks all in one place. Handle massive network environments at a glance. Check network health, evaluate device performance, and instantly invite and share with team members from anywhere at any time.
Experience Lightning Fast Device Registration & Configuration
Experience the fastest hardware onboarding process on the market today. Register and configure one device at a time or hundreds—adding them to your company inventory using a simple cloud portal or Cloud To-Go app. Firmware updates are automatic, freeing IT admins for more important tasks.
Get Quick Access to All Network Details
Quickly evaluate network performance and strategically drill down to the specifics. Start at a company level, and easily navigate deeper to check network performances, isolate issues, change specific device settings, or track wireless clients all through a secure portal or mobile app.
Fine-Tune for the Best Customer Experience
Simulate Wi-Fi signal strength and RSSI value with the EnGenius floor plan view and a heat map by adding obstacles like drywall, wood walls, doors, and windows that might affect coverage. Monitor access point channel utilization in real time using a professional spectrum analyzer or diagnostic tool and adjust settings quickly as needed.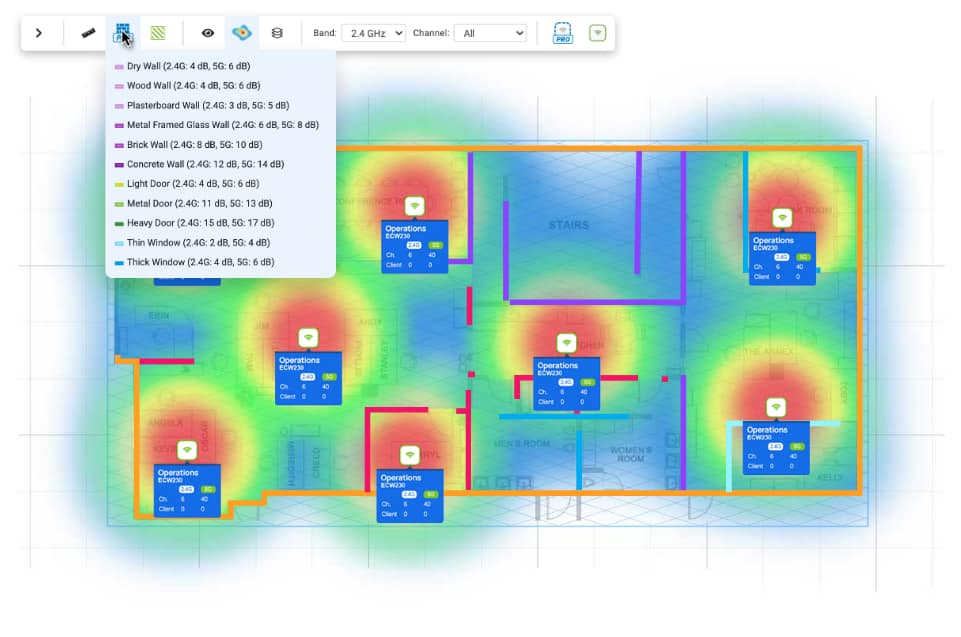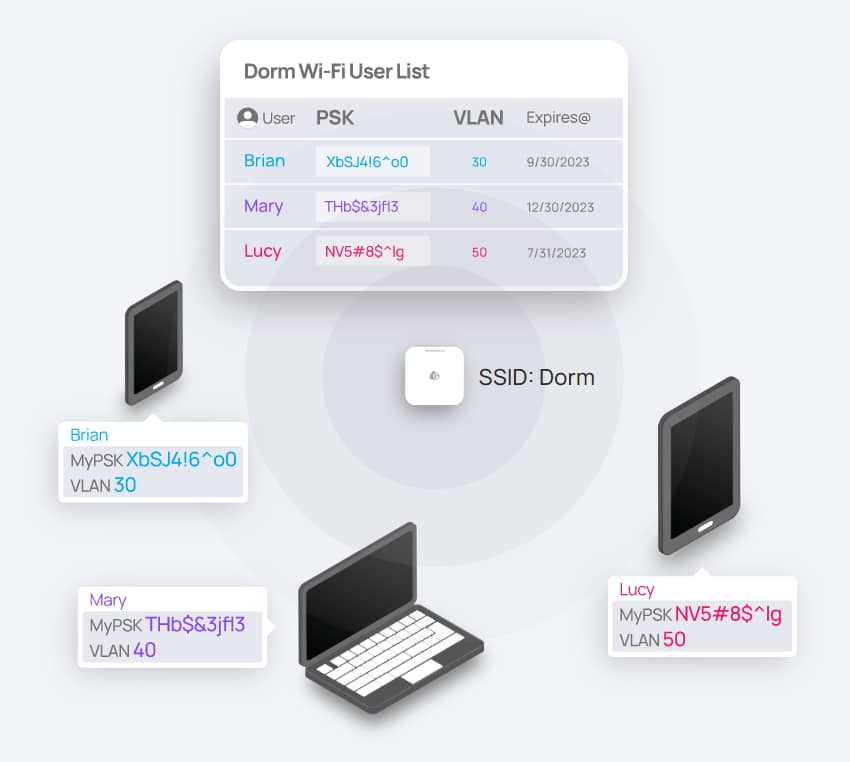 Onboard Clients Securely and Quickly
Add hundreds of network devices quickly and securely with EnGenius MyPSK, use custom radius to set user attributes, and authenticate remote users securely with client VPN. Create unified personal area networks (PANs) for multi-device users, establish discrete guest, staff, & departmental networks with VLANs, and protect remote client and site-to-site data transmissions with secure VPNs.
Enjoy Complete Visibility from Anywhere
Experience the simplicity and convenience of an end-to-end solution that delivers complete visibility from the gateway to the client. Use the topology view to automatically see network deployment, device relationships, and network information for monitoring and troubleshooting. Get device alerts and real-time notifications, and make device changes from anywhere using the Cloud To-Go mobile app.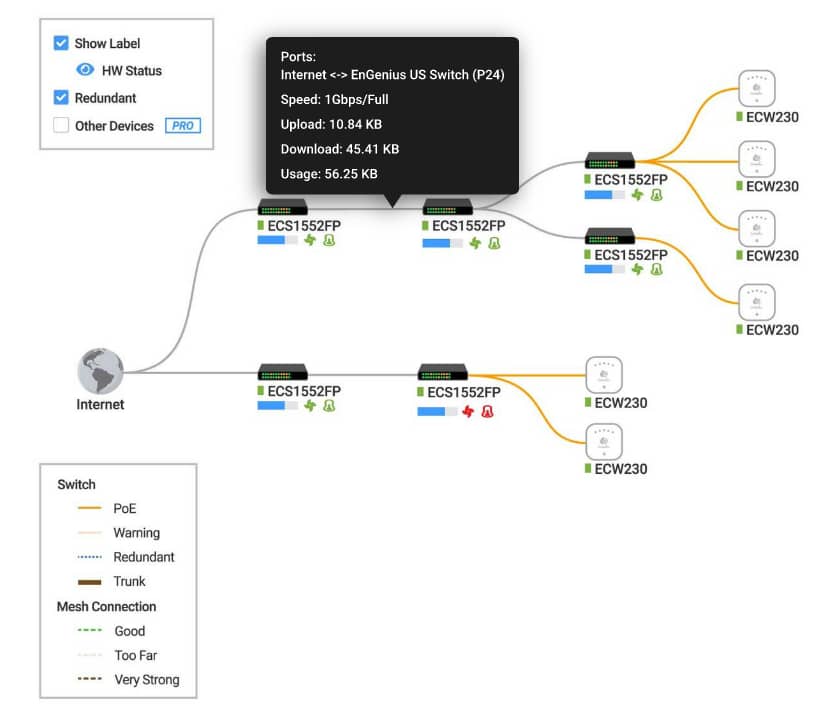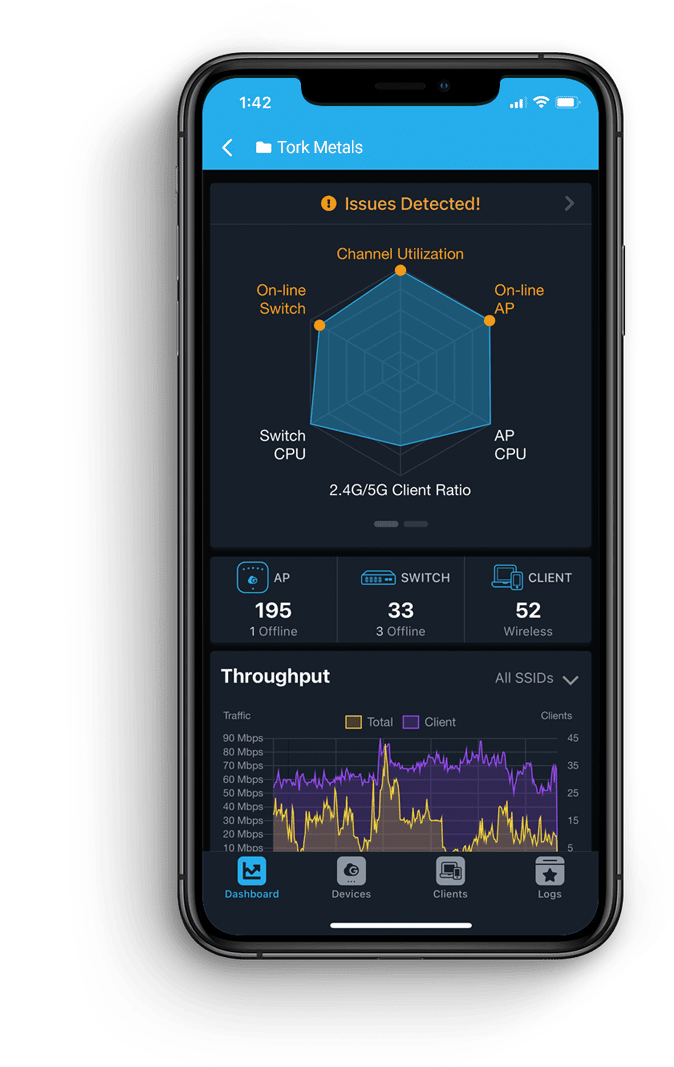 Access Your Complete Network Remotely
Minimize truck rolls with advanced visibility to all your networks with the Cloud To-Go mobile app. Have the ability to scan all your devices instantly, do full network setup and configuration, and troubleshoot issues affecting your network performance anytime, anywhere. Enjoy 24/7 access all from the palm of your hand.